Training courses, workshops, events, dissemination and exploitation activities: those are the services offered for knowledge sharing among Resident Partners and more.
Training courses for professionals and graduates interested in deepening their understanding of new technologies and processes of innovative manufacturing.
Every year hundreds of events and workshops are organised in Kilometro Rosso Conference Center and in the spaces of its Resident Partners. The events hosted in our campus see, every year, the participation of more than 14.000 professionals and experts, each contributing to deepening the understating of topical issues. Kilometro Rosso can support companies wishing to promote their events and workshops, through the active engagement of its network of partners.
Kilometro Rosso promotes technological transfer and fosters the innovations developed through research projects which have received funding from national and international institutions. This is conducted by means of a solid communication strategy aimed at exploiting and disseminating results through the Kilometro Rosso offline and online communication channels.
Dissemination activities ad projects
Exploitation of results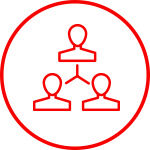 Communication plan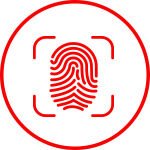 Project graphic identity